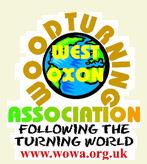 West Oxon Woodturning Association.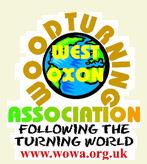 Clicking our logo above from any
page returns you to our home page
NEWS
Please send any news item for inclusion on this page to peter.bradley200@gmail.com
---oOo---
March 6th 2018
Tony Cliffe came to our meeting and demonstrated the delicate art of Ornamental Turning. His demo was preceded by a powerpoint presentation to explain the theory and history of Ornamental Turning. He had a complicated setup of a (stationary) lathe which he indexed to enable a complex pattern of cuts to be made using a separate cutting machine. The whole process was very time consuming but yielded an interesting design on the work. Link to the Society of Ornamental Turners bulletin 136.
15th August 2015.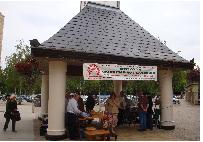 A good deal of interest and purchases from the public this year yielded a very tidy sum for the club coffers.
Lots of interesting questions and numerous contact details given. Several enquirers had lathes left to them which
were gathering dust in sheds and outbuildings. We expect some extra visitors in the next few months as they seek
help to re-assemble their lathes and get started.

Tuesday 7th July 2015.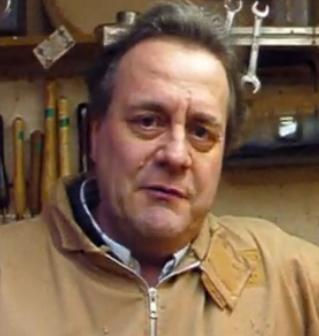 Gary demonstrated several new ideas he'd had since his last visit to us. After a refresher demo
for the new members on spindle turning the basic shapes, he moved on to an unusual spinning top
device of his own creation (?)